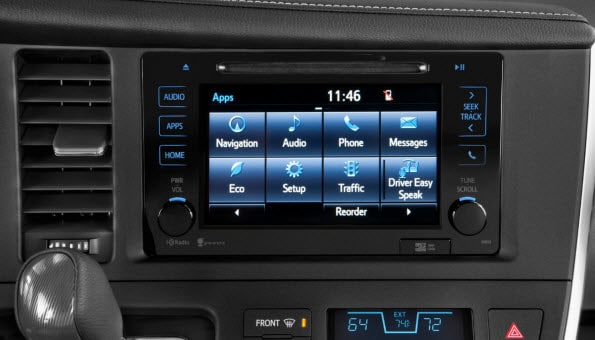 The evolution of in-car app technology is quickly taking shape, and in an effort to keep up with today's advancements, Toyota has entered a new agreement with Ford to utilize the carmaker's SmartDeviceLink infotainment technology on upcoming models. The new collaboration is a smart one for Toyota, who recently announced they would not be offering the upcoming in-car systems Apple CarPlay or Android Auto on any vehicles in their lineup.
An open source platform, SmartDeviceLink gives drivers the ability to utilize smartphone apps while in the car, such as traffic, entertainment and others, by pulling data from the internet and transferring it to the car's infotainment system. It's compatible across multiple platforms and allows users to access many in-car features through displays/touchscreens, dashboard/steering-wheel-mounted controls and voice recognition. Due to these capabilities and many more that have yet to be discussed, Toyota's decision to take advantage of the technology could come as great benefit.
"We continue to investigate new technologies that both enhance and safeguard the driving experience of Toyota and Lexus owners," said Shigeki Terashi, Senior Managing Officer, Toyota Motor Corporation. "Developing robust, flexible, safe and user-friendly connected services is a priority for us, and one that we believe is shared by Ford, Livio and other contributors to SDL technology."