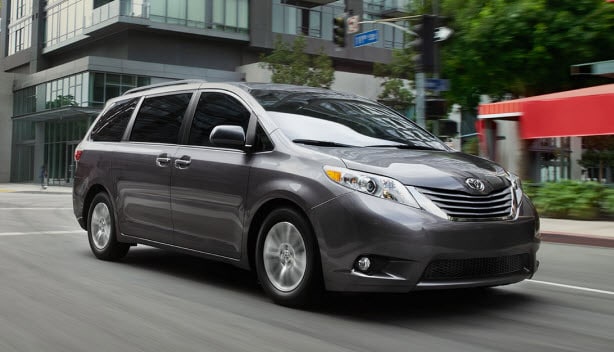 The Greater Atlanta Automotive Media Association recently named the 2015 Toyota Sienna the Best 3-Row Family Vehicle at their annual Family Choice Challenge. Offering top-notch features, a stylish exterior, spacious accommodations and excellent driving dynamics, the latest Sienna is a must-have for modern families. Test drive one today at David Maus Toyota and see why this award-winning vehicle is among the best available.
Six different three-row vehicles underwent two days of testing at Lake Lanier in Georgia before GAAMA chose their top pick. Those involved in the judging process evaluated vehicles based on safety, styling, comfort, efficiency and styling. The Sienna was the model to come out ahead of all the other competitors due to its comfortable seven-passenger seating arrangement, aggressive exterior design, outstanding performance and stylish interior. The 2015 Toyota Sienna also a features a variety of enhancements for the new model that increase its appeal, such as a revised grille, fresh taillights, upgraded suspension and a more rigid body structure, which improves safety.
In addition to being dubbed the Best 3-Row Family Vehicle, the Toyota Sienna was also named a 2015 IIHS Top Safety Pick Plus. Get yours today at our Toyota dealership and experience everything it has to offer.