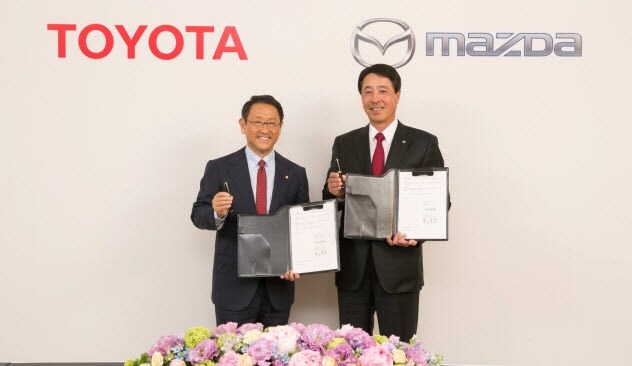 Toyota and Mazda have officially teamed up to work on the development of future cars. Both companies have had their fair share of success individually and they believe they can benefit from each other by entering a long term collaboration. By taking advantage of each other's resources and taking the time to learn from each other, Toyota and Mazda will be able to create better vehicles that will have a positive impact on the automotive industry.
Toyota President Akio Toyoda and Mazda President Masamichi Kogai are both excited to get started on their new partnership. To ensure the venture is carried out smoothly, the duo have already decided to set up a joint committee that will determine how to utilize each company's strengths in order to produce stronger, innovative and reliable cars. Toyota hopes to learn from Mazda's expertise in the creation of innovative technologies, while Mazda would like to pick up a few tips from Toyota on how to tackle global environment issues and become a more sustainable automaker. They could each benefit from each other in these areas, and use what they learn to improve the automotive business and build revolutionary, high-quality cars, trucks and SUVs.
Over the years, Toyota and Mazda have worked hard to grow their companies and improve the way they manufacture vehicles. This new partnership between the two of them will only help each brand reach their full potential and further enhance the way they conduct business.