Used Cars for Sale in Sanford, FL
Welcome to Seminole Toyota. We are excited to tell our friends and neighbors about the hot deals we have on used cars. Because we are a magnet for customers seeking brand-new vehicles and premium automotive service, we also deal in used cars. Many of these vehicles were previously traded-in by our affluent customers or previously leased. In most cases, the vehicles are returned in excellent condition and can be reconditioned and resold. We help you take the danger out of buying used cars by maintaining a large selection and hand-selecting the best models from a high-quality pool.
Advantages of Buying Used Cars
Although there is an irrational stigma against buying used cars when you can easily afford brand-new vehicles, a used car can save you boatloads of money. If you are frugal and want to save up to 50 percent off your monthly payments, a used car is for you. The only danger in buying a used car occurs when you don't buy it from Seminole Toyota. It can be hard to get a fair and appropriate appraisal when you shop in the private market. Plus, when you are dealing with a seller with no reputation, you may run into hidden problems down the line.
We save you from gambling with large sums of money and have numerous lenders in our corner to help you obtain financing. It is hard to get financing on a used vehicle when you shop on the private market because lenders don't want to gamble their money either. When you consider that many of the used vehicles on our lots feature the same great infotainment and sophisticated safety features, there is no reason to pass them up due to stigma alone. Our reputation cancels out the stigma and helps you to feel comfortable with a quality used car purchase.
Quality Used Cars For Sale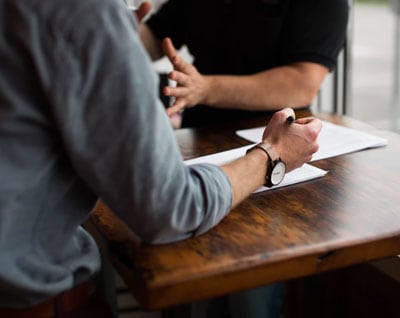 We are able to brag about the quality of our cars because we have the resources. We have a team of full-time factory-trained automotive technicians on hand to carry out thorough inspections. They check the safety and performance of every vehicle using an exhaustive checklist. We also provide them with the authorization to recondition used vehicles. And because these vehicles are restored using factory parts, they are bound to hold up well to wear and tear.
Their end goal is to connect you with a used vehicle that looks and drives like new for much less simply because the factory warranty may be near or past expiration. We don't believe that these vehicles even need a factory warranty, in most cases, because they have just completed the warranty coverage period and are not likely to have any problems at this point. The problems come into play when owners take their vehicles to general repair shops that use inferior aftermarket parts and less than perfect repair methods to patch a car up or maintain it.
We cordially invite all our friends and neighbors in the Sanford, Florida, and Fort Lauderdale area to simply stop by our dealership to test-drive any of our hot used models. We think you will agree that they are an excellent value and make a deal with us. Why shop elsewhere and take big risks with your money to save a few bucks?