If your vehicle's AC unit fails to provide the cool air that you want, schedule professional repair service at once. There is no reason to ruin the entire summer by driving a vehicle without a properly functioning AC when a repair is easy with skilled technicians on the job. A plethora of issues can interfere with the AC and cause trouble. None of those problems stand a chance against our certified repair techs.
Why is My AC Leaking?
A leaking AC is a sign of trouble that demands professional attention. Moisture is usually the culprit behind loose gaskets and hoses and other problems that allow liquids to seep from their location and cause problems. Old age may also cause leaks.
Why Is AC Preventative Maintenance Important?

Annual AC preventative maintenance service reduces breakdown when the cool air is needed the most. Professional maintenance checks prolong the life of your unit as well. It's much better to prevent problems than it is to deal with them after they occur.
How Do You Detect an AC Leak?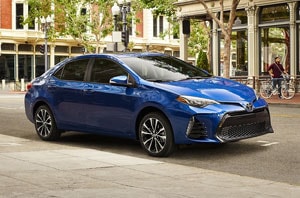 State-of-the-art diagnostic tools ensure proper AC leak detection, including the exact location. Our certified repair experts use the right techniques to make the right diagnosis.
Why Does My AC Have Weak Airflow?
Weak airflow causes just as much discomfort as a non-working unit. If you notice the airflow is weak it is best to have someone look at the AC before it causes more damage. There are a few reasons why weak air flow might affect your AC, including mold or mildew accumulation in the evaporator coil, loose hoses, a bad ventilation fan, or trouble with the seals.
Why Does My AC Smell Funny?
Funny smells coming out of the AC unit is a sign of trouble! That smell is likely the result of mold growth in the evaporator coils. A dirty cabin air filter can also cause fairly unpleasant smells. Usually, eliminating this odor from the AC is a simple, inexpensive job.
Why is My AC Not as Cool as it Used to Be?
If you notice the AC isn't as cold as it was at one time, it could very well be the result of low freon. You'll need to recharge the freon regularly to prevent this problem. If low freon is not the cause of warm air coming out of the AC, it could be caused by a freon leak, vacuum leaks, clogged expansion tubes, clogged refrigerant hoses, failed blower motor, or other concerns.
How Much Will an AC Repair Cost?
Costs to repair a malfunctioning AC vary from one job to the next. The cause of the problem is the biggest factor determining the costs. Rest assured that professional AC repair costs are reasonable and certainly worth the expense when it means regaining the cool, refreshing air that you want when you get inside the car. Check out some of our service coupons where you could save on a repair or maintenance.
Service Hours
Monday - Friday

7:00 am - 7:00 pm

Saturday

7:00 am - 5:00 pm

Sunday

Closed
See All Department Hours
DEALERSHIP_HOURS
Monday

9:00 am - 9:00 pm

Tuesday

9:00 am - 9:00 pm

Wednesday

9:00 am - 9:00 pm

Thursday

9:00 am - 9:00 pm

Friday

9:00 am - 9:00 pm

Saturday

9:00 am - 9:00 pm

Sunday

11:00 am - 7:00 pm
Parts Dept. Hours
Monday

7:00 am - 7:00 pm

Tuesday

7:00 am - 7:00 pm

Wednesday

7:00 am - 7:00 pm

Thursday

7:00 am - 7:00 pm

Friday

7:00 am - 7:00 pm

Saturday

7:00 am - 5:00 pm

Sunday

Closed
Service Dept. Hours
Monday

7:00 am - 7:00 pm

Tuesday

7:00 am - 7:00 pm

Wednesday

7:00 am - 7:00 pm

Thursday

7:00 am - 7:00 pm

Friday

7:00 am - 7:00 pm

Saturday

7:00 am - 5:00 pm

Sunday

Closed
Body Shop Hours
Monday

8:00 am - 6:00 pm

Tuesday

8:00 am - 6:00 pm

Wednesday

8:00 am - 6:00 pm

Thursday

8:00 am - 6:00 pm

Friday

8:00 am - 6:00 pm

Saturday

9:00 am - 1:00 pm

Sunday

Closed