Benefits of Replacing a Cabin Air Filter
There are many reasons to replace the cabin air filter in your car, and it's a part that can't be permanently left in the vehicle. It eventually needs to be replaced because it can become clogged over time. Replacing this part in the winter is beneficial because it can increase the performance of your defroster. This can make it easier to see out of the windshield when it's cold outside and will improve your visibility. It will also reduce the amount of time it takes to defrost the window.
The heavy pollen in the fall can also trigger your allergies while traveling in the vehicle. A new cabin air filter will trap most of the pollen to reduce your symptoms.
The cabin air filter will also protect you from breathing in the emissions of your car when you're at a stoplight or stop sign. The emissions can be even greater in the winter, which makes it necessary to install a new filter in the fall.
How Often Should I Replace My Cabin Air Filter?

You can replace your filter every 15,000 to 30,000 miles, depending on how quickly it becomes clogged. Replacing it before spring arrives is ideal before the air accumulates with a lot of pollen. If you drive in heavy traffic during the week, it may need to be replaced even sooner. Desert climates where a lot of dirt is present requires replacing the filter every 5,000 miles.

It also depends on the make and model you own. Consult the owner's manual to learn what the manufacturer recommends. You can also look for a few signs that indicate it's time to schedule this type of maintenance, which includes strong odors and poor circulation.
Certified Automotive Technicians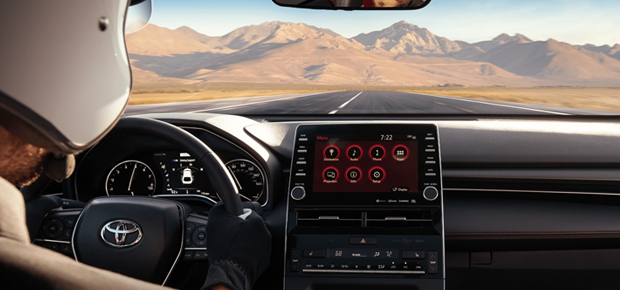 Certified automotive technicians at our dealership can perform your cabin air filter replacement in a timely manner. They're extremely thorough and can work on all makes and models.
Only Quality Automotive Parts
When installing the cabin air filter at a dealership, only OEM (original equipment manufacturer) parts are installed to ensure you have guaranteed quality. Compared to aftermarket parts, OEM parts have more longevity and better performance.
You can reach out to our team today to schedule an appointment to have your new air filter installed to ensure you can breathe easily while getting around each day. Our technicians are happy to assist and can answer your questions.
Hours
Monday - Saturday

9:00 am - 9:00 pm

Sunday

11:00 am - 7:00 pm
See All Department Hours
DEALERSHIP_HOURS
Monday

9:00 am - 9:00 pm

Tuesday

9:00 am - 9:00 pm

Wednesday

9:00 am - 9:00 pm

Thursday

9:00 am - 9:00 pm

Friday

9:00 am - 9:00 pm

Saturday

9:00 am - 9:00 pm

Sunday

11:00 am - 7:00 pm
Parts Dept. Hours
Monday

7:00 am - 7:00 pm

Tuesday

7:00 am - 7:00 pm

Wednesday

7:00 am - 7:00 pm

Thursday

7:00 am - 7:00 pm

Friday

7:00 am - 7:00 pm

Saturday

7:00 am - 5:00 pm

Sunday

Closed
Service Dept. Hours
Monday

7:00 am - 7:00 pm

Tuesday

7:00 am - 7:00 pm

Wednesday

7:00 am - 7:00 pm

Thursday

7:00 am - 7:00 pm

Friday

7:00 am - 7:00 pm

Saturday

7:00 am - 5:00 pm

Sunday

Closed
Body Shop Hours
Monday

8:00 am - 6:00 pm

Tuesday

8:00 am - 6:00 pm

Wednesday

8:00 am - 6:00 pm

Thursday

8:00 am - 6:00 pm

Friday

8:00 am - 6:00 pm

Saturday

9:00 am - 1:00 pm

Sunday

Closed