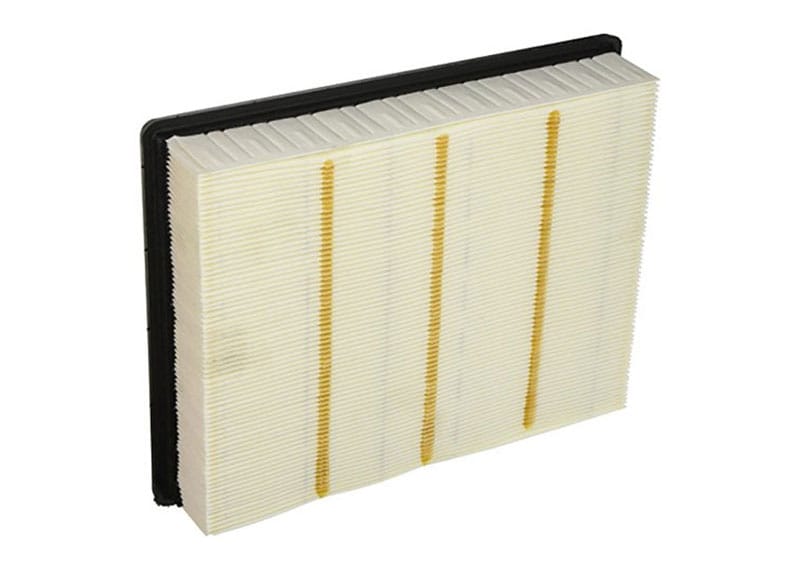 Why It's Important to Replace Your Engine Air Filter
An automotive engine block needs to burn an optimum volume of fuel and air during every full combustion cycle. An engine air filter traps dirt, debris, insects and other small particles that could enter the combustion chambers during the intake phase. Gradual accumulation of airborne particles can damage the cylinders, camshafts and other critical components under the hood of a vehicle. When paired with a compatible air filtration system, an engine will yield optimum fuel economy on the highway and in the city. Smooth acceleration on paved roads is another great benefit of having a clean air filter in your car's powertrain. A dirty air filter might contribute to loud noises during combustion, especially in turbocharged and supercharged engines. Additionally, excessive emissions might be attributed to a clogged air filter inside a car's powertrain. You might even notice a strong odor from the unusually high concentration of emission gases from the exhaust tips.
How Often Should I Replace My Engine Air Filter?
This depends on your car's powertrain, driving habits and the surroundings. Large cities are usually plagued by air pollution, so the air filter under the hood of your car might get clogged relatively quickly. Similarly, rural roads with lots of dirt and debris can lead to a fast clogging of your vehicle's engine air filter. If you navigate off-trails on a regular basis, you'll have to change the filtration system more frequently than standard recommendations. In terms of mileage, most automakers recommend that the engine air filter be replaced at 15,000-mile intervals. Some high-performance sports cars, heavy-duty pickup trucks and full-size SUVs may need to follow 10,000-mile or 12,000-mile schedules.
The best way to determine if it's time for a replacement is through a simple visual inspection. The air filter usually sits inside a dark box that's mounted on top of the engine block. Several clasps and other hardware can be easily unlocked without any special tools. You can remove the filter and determine if there's too much dirt and debris on it. Dark outer layers on the filter surely indicate that it's time for a replacement as soon as possible.
Certified Automotive Technicians
At our Toyota service center, we offer quick and quality inspections of your engine air filter to determine if it needs replacement soon. When you bring in your Toyota to our service center for inspection, you can trust that our certified and well-trained technicians will assess your engine air filter and other automotive services or repair needs with tact and reliability. Our techs' expertise extends to other vehicle make and models that you own so you can rely on our service center for all of your automotive needs.
Only Quality OEM Automotive Parts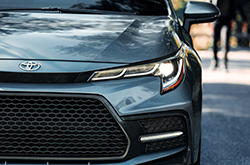 When bringing in your vehicle to our Sanford-area service center, you can rest assured that we use the highest quality replacement parts from the original equipment manufacturer (OEM). By doing so, we can keep your vehicle running good as new and in its proper condition.
At Seminole Toyota, customer satisfaction is our priority. We work hard to ensure each of our customers' needs is handled quickly and with quality care. If you find that your engine air filter needs an inspection or replacement, or require other automotive services, call us today or schedule a service appointment online by using our online form.
Hours
Monday - Saturday

9:00 am - 9:00 pm

Sunday

11:00 am - 7:00 pm
See All Department Hours
DEALERSHIP_HOURS
Monday

9:00 am - 9:00 pm

Tuesday

9:00 am - 9:00 pm

Wednesday

9:00 am - 9:00 pm

Thursday

9:00 am - 9:00 pm

Friday

9:00 am - 9:00 pm

Saturday

9:00 am - 9:00 pm

Sunday

11:00 am - 7:00 pm
Parts Dept. Hours
Monday

7:00 am - 7:00 pm

Tuesday

7:00 am - 7:00 pm

Wednesday

7:00 am - 7:00 pm

Thursday

7:00 am - 7:00 pm

Friday

7:00 am - 7:00 pm

Saturday

7:00 am - 5:00 pm

Sunday

Closed
Service Dept. Hours
Monday

7:00 am - 7:00 pm

Tuesday

7:00 am - 7:00 pm

Wednesday

7:00 am - 7:00 pm

Thursday

7:00 am - 7:00 pm

Friday

7:00 am - 7:00 pm

Saturday

7:00 am - 5:00 pm

Sunday

Closed
Body Shop Hours
Monday

8:00 am - 6:00 pm

Tuesday

8:00 am - 6:00 pm

Wednesday

8:00 am - 6:00 pm

Thursday

8:00 am - 6:00 pm

Friday

8:00 am - 6:00 pm

Saturday

9:00 am - 1:00 pm

Sunday

Closed