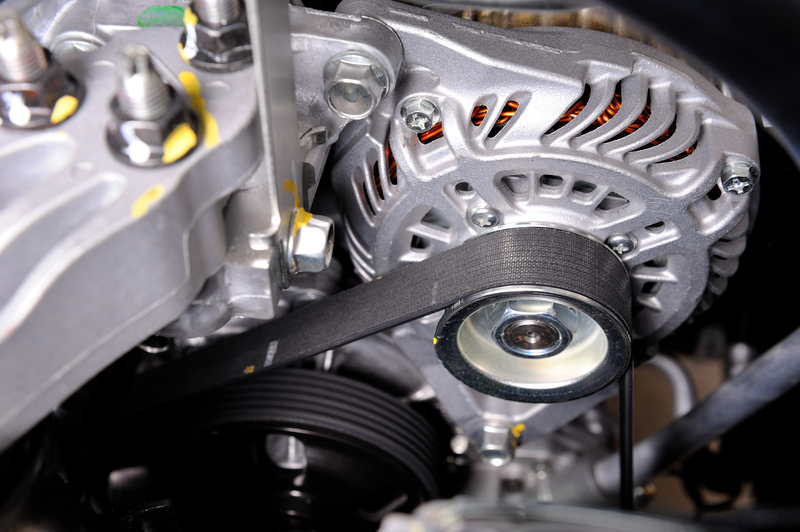 Why Is It Important to Replace My Timing Belt?
The timing belt is a critical component of your car's engine. It works the same in all vehicles, regardless of vehicle type. The timing belt connects the camshaft and crankshaft, which control the valves and pistons in the engine. Two major tasks of the timing belt are to ensure that the valves open and close properly and to make sure that the valves and pistons do not collide. If the valves don't operate correctly, the engine may not get as much airflow as it should. This can reduce engine efficiency and fuel economy. If the timing belt breaks or slips out of place, the pistons may collide with the valves causing significant internal damage resulting in costly repairs. Preventative maintenance is vital because a timing belt can break or slip without warning. When it does, you can be left with a car that won't start or suddenly breaks down on the road. Most vehicles should have the timing belt replaced after about 60,000 miles or so. Refer to your owner's manual for the recommended interval for your vehicle.
Timing Belt Replacement Service in Sanford
Getting necessary car repairs is essential for the health and longevity of your vehicle. However, bringing your vehicle to the right place for timing belt service is just as important. At Seminole Toyota, we have a team of highly-trained certified mechanics and state-of-the-art diagnostic equipment ready to service all makes and models. No matter what kind of service your car requires, we are prepared to provide our customers and their vehicles with the top-notch care and personalized attention that they expect and deserve.
Only Quality OEM Toyota Parts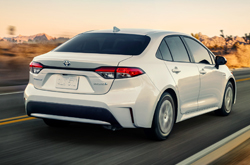 Another aspect that makes our dealership stand out is the fact that we only equip our customers' vehicles with original equipment manufacturer (OEM) components. These parts are top-tier replacement parts made directly by the original manufacturer. They are designed to fit your car precisely and provide an identical match to the part that you're replacing.
If it's time for a timing belt inspection or you feel a replacement is long overdue, don't hesitate schedule an appointment. Contact us for premium service today.
Hours
Monday - Saturday

9:00 am - 9:00 pm

Sunday

11:00 am - 7:00 pm
See All Department Hours
DEALERSHIP_HOURS
Monday

9:00 am - 9:00 pm

Tuesday

9:00 am - 9:00 pm

Wednesday

9:00 am - 9:00 pm

Thursday

9:00 am - 9:00 pm

Friday

9:00 am - 9:00 pm

Saturday

9:00 am - 9:00 pm

Sunday

11:00 am - 7:00 pm
Parts Dept. Hours
Monday

7:00 am - 7:00 pm

Tuesday

7:00 am - 7:00 pm

Wednesday

7:00 am - 7:00 pm

Thursday

7:00 am - 7:00 pm

Friday

7:00 am - 7:00 pm

Saturday

7:00 am - 5:00 pm

Sunday

Closed
Service Dept. Hours
Monday

7:00 am - 7:00 pm

Tuesday

7:00 am - 7:00 pm

Wednesday

7:00 am - 7:00 pm

Thursday

7:00 am - 7:00 pm

Friday

7:00 am - 7:00 pm

Saturday

7:00 am - 5:00 pm

Sunday

Closed
Body Shop Hours
Monday

8:00 am - 6:00 pm

Tuesday

8:00 am - 6:00 pm

Wednesday

8:00 am - 6:00 pm

Thursday

8:00 am - 6:00 pm

Friday

8:00 am - 6:00 pm

Saturday

9:00 am - 1:00 pm

Sunday

Closed