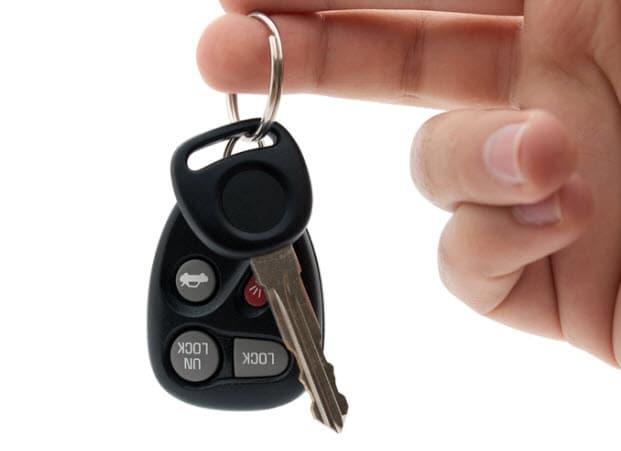 ?There are few things scarier than losing your car keys, especially when you don't have a back-up readily available. On top of that, they can also be costly to replace, especially when you factor in the towing and lock-out assistance expenses.
In order to further assist customers that have fallen on these unfortunate circumstances, Toyota has developed a fantastic solution: Key Replacement Protection. Available at select dealerships, this benefit can be added on at the time of financing, regardless of whether you are purchasing or leasing a new, used or Certified Used Toyota.
"Today's vehicle technology is great for consumers," said Karen Ideno, vice president of Product & Marketing, Toyota Financial Services. "Unfortunately, this sometimes comes with a high cost to replace. We know key replacement can be stressful for our customers, and we're happy to now offer a solution."
Whether your keys are lost, damaged or stolen, Key Replacement Protection covers the cost of having new ones made (up to $800 per occurrence)*, as well as lock-out assistance (up to $100 per occurrence) and towing assistance (up to $100 per occurrence). Toyota owners covered by the plan can also receive up to $75 reimbursement for rental vehicle/public transportation.
To learn more about Key Replacement Protection or any of the other Toyota Quality Protection products, contact our Toyota dealer for more information!
*Coverage exclusions may apply as follows: 1) Replacement keys, if two (2) master keys were not received at the time of purchase/lease of the vehicle. 2) Replacement keys, if the damaged keys are covered by the manufacturer's, repairer's, or supplier's warranty or recall. 3) Any costs associated when the vehicle key becomes inoperable due to malfunctioning, or a result of reprogramming of vehicle's main body ECU.