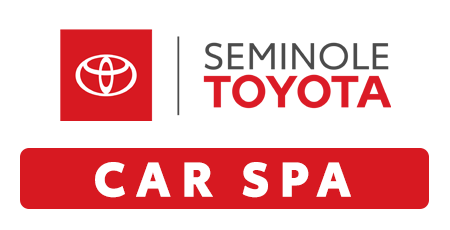 Keep It Clean
The Seminole Toyota Car Spa is a professional and affordable cleaning service that will significantly improve the appearance of your car. We offer a wide range of services that can be performed on the inside and/or outside of your car.


Services Include
The Basic Wash, Claybar, Orbital Wax, Engine Detailing, Interior Panels Cleaned and Polished, Carpet Mat Shampoo, Carpet Shampoo, Shampoo Seats or Clean and Condition Leather Seats, Shampoo Headliner


We Service All Trucks, SUVs, & Vans
It's time to treat you and your trucks, SUV, or van to a Seminole Toyota Car Spa service. We look forward to serving you - and remember: It's more than a vehicle, it's an investment - keep it clean.