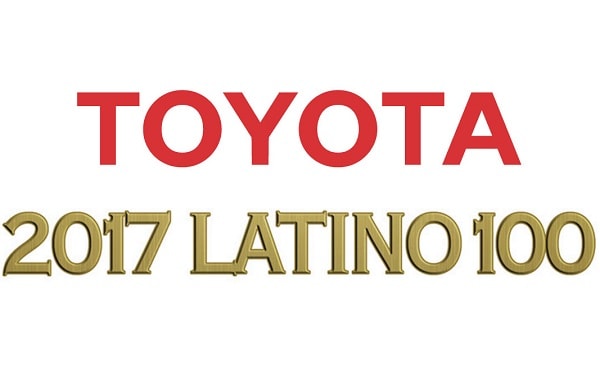 Toyota is known across the globe for its strong dedication to creating a diverse and inclusive work space for all of its employees. In fact, for the fifth year in a row, the automaker has been rated as one of the top 100 companies for Latinos to work by LATINO Magazine.
Each year, LATINO Magazine identifies companies that provide opportunities, especially in the areas of minority business development and workplace diversity, and show support for the Latino community through outreach and philanthropy. The magazine both researches companies and accepts nominations from readers, non-profits and community organizations.
Toyota has made the list for five consecutive years, highlighting the company's continued efforts in the Latino community. LATINO Magazine called attention specifically to Toyota's Organization for Development of Latinos, an employee resource group within the company that works to benefit both the internal Toyota community and the communities they conduct business in.
"We are honored to be recognized for our commitment to the Latino community, from efforts to empower team members to initiatives to help drive our communities forward," said Adrienne Trimble, general manager, diversity & inclusion, Toyota Motor North America. "Hispanic-owned enterprises are some of our key business partners. We've done more than $1 billion in business with Latino suppliers to date, and since 2000, we've tripled the number of our Hispanic-owned Toyota and Lexus dealerships."