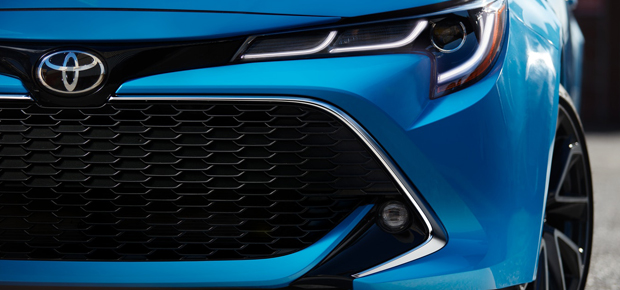 1. Lease a New Vehicle
Leasing a Toyota is a great moment in life. From the new car smell to the shiny new paint, there's nothing better. Since most people that lease a Toyota grow to love the affordability, reliability, and safety, it's not surprising that many of them lease another one. If your lease is nearing its conclusion, you have several options available. This includes getting a newer Toyota, which can be a great choice with the selection of models, trim levels, and new standard features that are available. In addition, if you've added new family members or are about to retire, it's worth taking a fresh look at Toyota's new cars, vans, trucks, and SUVs. Our dealership will work to get you the best deal possible on a new Toyota lease. You'll enjoy a monthly payment that's comfortable and a vehicle that'll impress.
2. Like Your Current Leased Car? Keep It Going with a Renewal
Depending on the terms of your former lease, you may be able to get a renewal and extend your contract. If you're not ready to buy but love your car, this might be your best choice. It's also a great option for those that would like to purchase or lease another vehicle to accommodate a growing or changing family. Simply meet with us for an inspection and to review your new lease terms including any charges. We'll make sure everything makes perfect sense and will be happy to answer any questions you may have. You'll keep your car and maybe even go home with a new one. Keeping similar terms and affordable monthly payments are what makes leasing a Toyota so great.
3. Want to Purchase Your Leased Vehicle?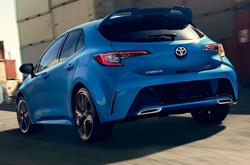 If parting with your current Toyota frightens you, consider buying it! This is also a great choice for those that don't want to worry about mileage charges and excessive wear costs. You'll be able to trade, sell, or even give your Toyota to your children. Since Toyota vehicles are built to last, chances are you'll want to keep it for years to come.
Get in Touch with Us to Go Over Your Options
We'd love to sit down and discuss all your options. Even if you're just looking to return your leased car, our team is here to provide a streamlined process as you go through the final paperwork and vehicle inspection. In this case, we also encourage you to browse our extensive inventory of new Toyota models to see if another works for your needs.
We're confident that whichever route you choose to take, you'll be thoroughly pleased. Don't forget to schedule your appointment prior to the end of your lease for important details prior to its conclusion. Simply give us a call or stop by our Toyota showroom today!