What's New for the 2022 Toyota GR 86?
As one of the most anticipated vehicles in the auto industry, the 2022 Toyota GR 86 boasts a sporty and athletic exterior. It's been redesigned to offer more power than the previous model and can reach 60 mph in only 6.1 seconds. Drivers also have a broader selection of paint colors to choose from with new colors that are now available, which include Pavement Grey, Halo White, Reaven Black, Neptune Blue, and Track bRed.
2022 Toyota GR 86 Trims & Features
Two different trims are available with the new 2022 Toyota GR 86, which includes the base and trim levels. The base model comes standard with stylish 17-inch wheels with Michelin Primacy HP tires. Inside the cabin on the dashboard, you'll find an 8.0-inch touchscreen infotainment system and a 7.0-inch digital gauge cluster on both trims. More connectivity is also provided with Apple CarPlay and Android Auto to ensure you can continue to use the internet while away from the home or office.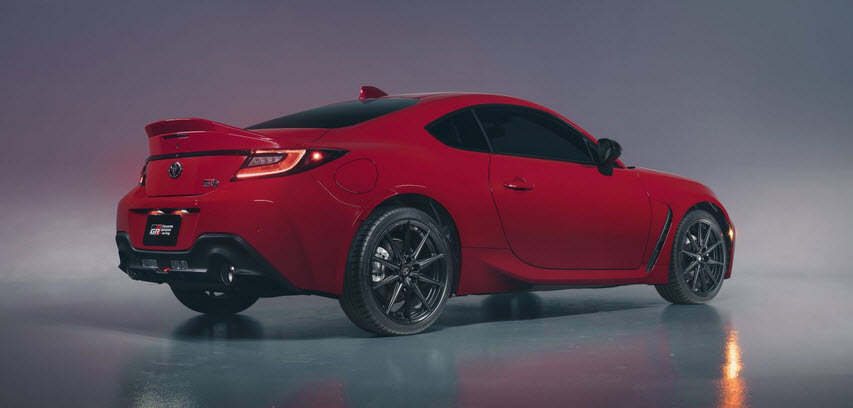 2022 Toyota GR 86 Horsepower
The 2022 Toyota GR 86 Horsepower is impressively fast and is built with a 2.4-liter flat-four engine. The engine produces 228 horsepower with 184 pound-feet of torque, making it easy to have plenty of joy rides. Both trims come standard with a six-speed manual transmission, but a six-speed automatic transmission is also available. The gauge cluster also allows drivers to have multiple driving modes, which include Eco and Sport. A six-speaker stereo comes standard in the base model, and an eight-speaker stereo is packed in the Premium trim.
The razor-sharp handling is one of the most enjoyable parts of driving this car, making it easy to feel in complete control of it at any speed.
2022 Toyota GR 86 Safety
Many different safety upgrades come with the 2022 Toyota GR 86 to ensure drivers can avoid collisions and have more confidence behind the wheel. The Subaru's EyeSight Driver Assist Technology comes with cars that have an automatic transmission, which is an optional upgrade. Pre-collision safety features are available with this technology to ensure your driving mistakes are immediately corrected.
Visit Us in Sanford Today
Contact or visit our dealership today to discover more of what the 2022 Toyota GR 86 provides to drivers. You can view our expansive inventory of cars and also learn more about the financing options we offer to our customers.