What's the secret to extending the life of your vehicle's tires? It's simple: routine tire maintenance! This commonly overlooked service is key to getting the most out of your tires, and ensures that you stay safe and sound on the road.
View our tips below to learn more about proper tire care, including how to tell your tires need repair and when to schedule tire service in Sanford.
Don't Skip Tire Rotations
Premature tire wear can happen for several reasons, one of the most common being missed tire rotations. This simple maintenance item ensures that your tires are in good shape and wearing evenly. Not receiving this essential service can quickly decrease the lifespan of your tires by thousands of miles, meaning you will need to replace them more often. It can also lead to loss of traction and decreased fuel efficiency.
What Happens During a Tire Rotation:
What many Sanford drivers don't know is that tires wear differently depending on a number of factors, including their position on the vehicle and how power is distributed to the wheels. During a tire rotation, one of our certified service technicians will inspect the tires to make sure they are in good condition, then move them into new positions. This ensures that tire wear continues evenly and at the correct pace.
How Often to Rotate Tires:
A good rule of thumb is to schedule a tire rotation every six months or 6,000 miles. However, if you own a heavier vehicle or drive in rougher conditions, you may need to rotate them more often. Consult with your Toyota's Owner Manual or contact us to find out the recommended service interval for your vehicle.
Pay Attention to the Signs
It's not unusual for your tires to present warning signs when they are in need of prompt tire service. If your tires appear to be wearing incorrectly or you are experiencing problems while driving, your vehicle may be in need of tire balancing or a wheel alignment in Sanford.
Tire Balance:
Noticeable vibrations in the steering wheel or seats, shaking at high speeds and a bumpy ride experience are a few of the symptoms of unbalanced tires. Continuing to drive with unbalanced tires can lead to deterioration and suspension damage, so it's vital that you bring your vehicle into our Sanford tire shop for service right away.
Wheel Alignment:
Does your vehicle pull to the left or right when driving? Is your steering wheel off-center even when driving straight? These problems could point to your wheels being misaligned. This can also cause damage to the tires and suspension.
If you are unsure whether or not your vehicle is in need of a tire balance or wheel alignment, bring it in to Seminole Toyota! But first, check out some of our ongoing service specials for wheel alignment coupons and more!
Occasional Check-Ups Help Prevent Problems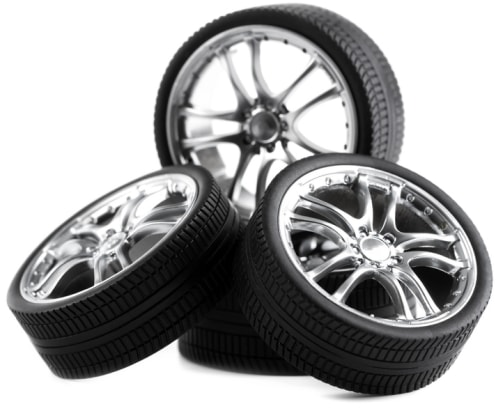 Even if your tires seem to be working fine, it doesn't hurt to give them a once-over every now and again. This includes making sure tread depth is correct and that there aren't any cracks or bulges on the sidewalls that would indicate damage. If you notice that your tires are starting to look smooth or "bald," or they have noticeable damage, it may be an indication that it's time to get new ones.
Additionally, getting in the habit of checking tire pressure monthly is also recommended---underinflated and overinflated tires can lead to many problems, including blowout! Be sure to conduct tests when the tires are at a cool temperature, as hot or cold temperatures can affect pressure readings.